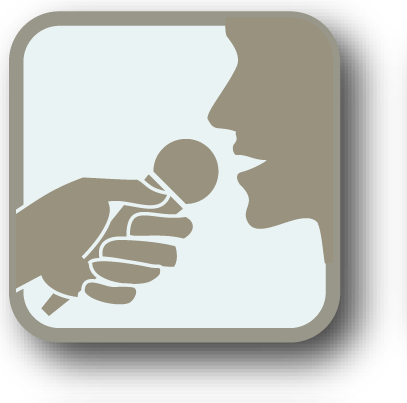 Implement and test some of the ideas presented earlier in this book. Despite calls to action, institutional response has been slow and scattered. Every museum, archive, or arts organization that deals with new media culture can help. You don't have to have specially trained staff or a big grant to do something; even baby steps would move us all forward.
a. Revisit your institution's collection policies. Don't assume, because your institution already collects video, that you've got new media covered. What needs to change?
b. Interview artists whenever you commission or collect a work of new media. Ideally, you'd use the Variable Media Questionnaire, or another tool based on an appropriate standard like the Media Art Notation System, that will prompt questions that have been vetted in a larger community. But if you can't do any of that, just sit with the artist and ask her what she would like to see happen when her work is recreated 50 years from now. Turn on your smartphone camera and record it. Take notes on the back of the café napkins.
c. When you commission or collect new media art, put some language in the agreement that outlines who has the right to recreate or restage the work, and under what parameters (see (b) above).
d. Add 20 percent to the bottom line of your acquisition budget for each work to be put in a variable media endowment reserved for the costs of future migration, emulation, and other efforts to keep the work alive.
e. When collecting new media, don't automatically demand exclusivity or limited runs. Explore alternate models with the artist. Co-collect a work with several other institutions and share the cost and responsibility while increasing access and chances of successful preservation.
f. Develop a source code escrow that protects an artist's rights while she is alive, but releases her work to the public once she is gone.
g. Obtain the help of external communities, or at least look to them, for new models. How could your museum tap into the gamer community to help preserve a work by Cory Arcangel?